The Air France 447 Accident: a Case Study in Complex System Design
February 15, 2017 @ 06:00

-

20:30
Event Navigation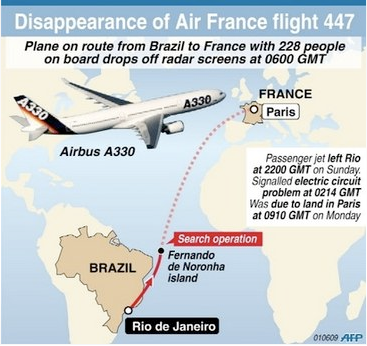 IEEE Aerospace and Electronic Systems, Long Island Chapter
and
AIAA Long Island Section
and HOFSTRA's School of Engineering and Applied Sciences
PROUDLY PRESENT
Dr. Wilson N. Felder
AIAA Distinguished Lecturer
Professor at Stevens Institute of Technology
The Air France 447 Accident: a Case Study in Complex System Design
Location:         
Breslin Hall, First Floor, Room 106
Hofstra University South Campus
Hempstead, NY 11549
RESERVATIONS REQUIRED
RSVP BY February 14, 2017
 or
(516) 458-8593
Cost for pizza: $7, Members and Guests; Free, Students
When:
6:00 PM Social Time
6:30 PM Pizza
7:00 PM Presentation
Air France Flight 447, a scheduled Airbus A330 passenger flight from Rio de Janeiro, Brazil to Paris, France, crashed on 1 June 2009. The interactions between the Airbus fly-by-wire Flight Control System and the human flight crew in this classic accident illuminate the need for new design approaches when dealing with modern complex aircraft systems. This presentation will discuss the challenges in developing and testing complex aerospace systems. The large, distributed and digitally rich systems characteristic of the aerospace field demand a "new theory of test" to ensure successful fielding and operation. Evolving best practices such as model based system engineering; agile incremental development; life cycle verification and validation; continuous system monitoring, and the application of formal methods work together to make these systems successful. A framework based on best practices is described in this lecture, and examples of successful application help to clarify its benefits.
Dr. Felder is a Distinguished Service Professor in the School of Systems and Enterprises at Stevens Institute of Technology. Previously, he served the FAA as Director of the William J. Hughes Technical Center, as Director of Research, Development, Test and Evaluation, and led the Office of Technology Development. He also co-chaired the Aeronautics Science and Technology subcommittee of the National Science and Technology Council in the White House Office of Science and Technology Policy. He retired from TRW as Vice President, Aviation Services and served for 24 years as an active and reserve Naval Officer, retiring with the rank of Commander. He is a Fellow of the AIAA, is Chair of the Management TC and serves on the Standards Executive Council. He has served AIAA as Technical Director, Aviation, and as Vice President, Standards. He is Secretary of the Board of the International Test and Evaluation Association. In 2012 he received the FAA's Golden Compass award for exceptional leadership. He is an instrument-rated private pilot.
Directions: Breslin Hall is on the South Campus of Hofstra University in Hempstead. Take Meadowbrook Parkway Exit M4, west onto Hempstead Turnpike (Route 24). After about 1 mile, turn left onto California Ave. opposite the North Campus entrance. After ¼ mile, turn right into parking lot. Breslin Hall is 0.1 mile ahead, the last building on the right. For directions and campus map, click here.